History
A vanishing river…
Before the airport, the Flint River was a key resource shaping the development of Atlanta's southside. As the airport grew, the Flint River disappeared from the map.
1895
The Macon & Western Railroad opened in 1846, the first of three rail lines completed in the area, leading to the formation of railroad towns like East Point (1870), Hapeville (1891) and Forest Park (1908), shown here as "Astor."
1909
Asa Candler, founder of the Coca-Cola Company, built the Atlanta Speedway on a level parcel next to the headwaters.
1913
These churches organized themselves around their baptismal font, the Flint River.
1927
Candler Field embraced by the headwaters of the Flint River.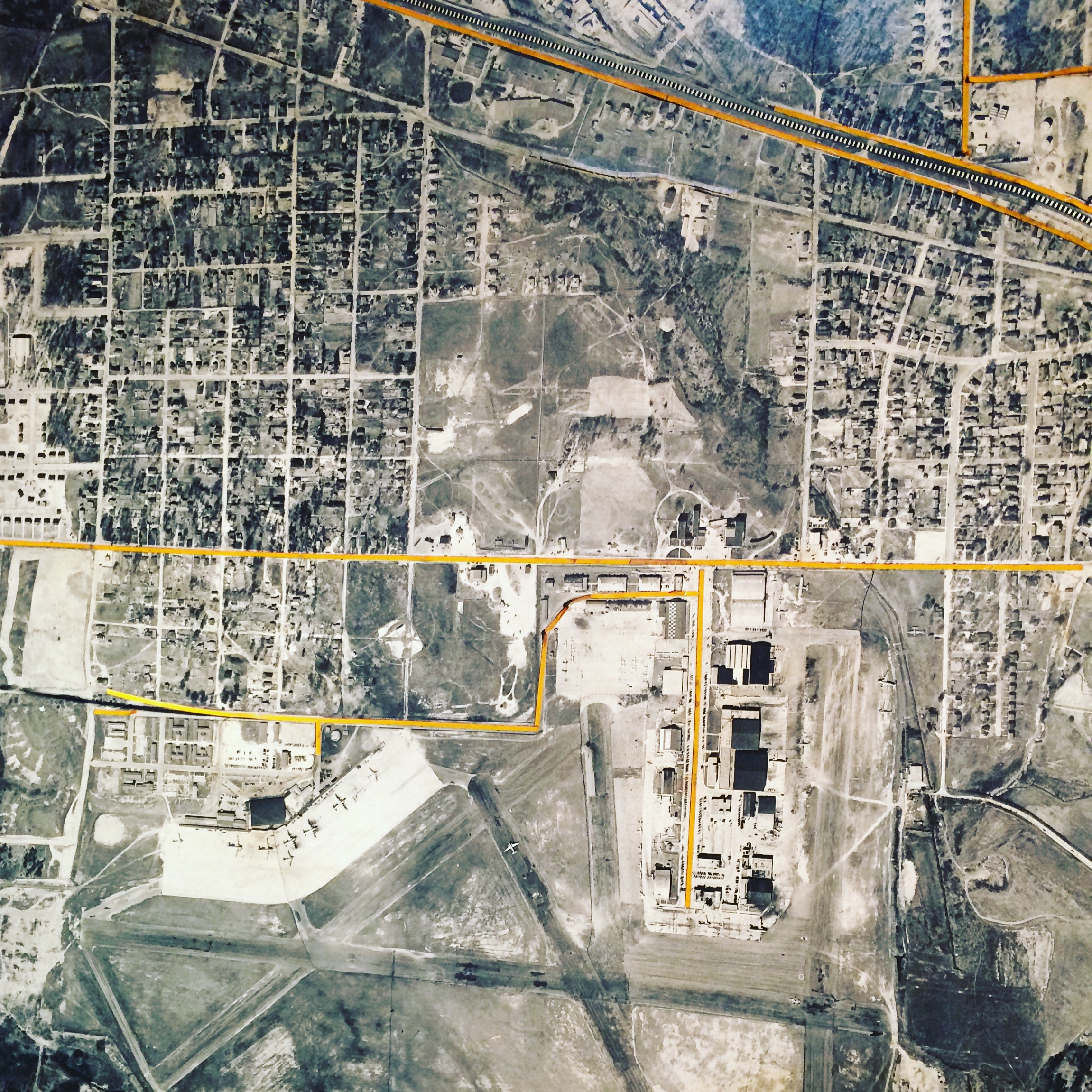 1940s
As part of the WPA program, Atlanta Municipal Airport extended its runways far enough to cross the Flint, requiring the headwaters to be channelized and buried.
1950s
The Flint is channelized behind the headquarters of Southeastern Air on Virginia Avenue.
1960s
The Flint River flowed through Clayton County neighborhoods and farms south of the airport.
1978
The river is flanked by parking lots, prone to flooding, next to Delta's headquarters
1970s
Long segments of the Flint were enclosed in a culvert during construction of the new "Midfield" terminal that we use today. A generation of residents who grew up alongside the headwaters were displaced by airport expansion.
2004
Construction of runway 10/28, the "fifth runway," required the piping of Sullivan Creek, a Flint tributary, and fenced off another 1.2 miles of the river.
2007
Severe drought led to tributaries of the Flint River running dry.
2015
During heavy rain, the Flint River regularly floods the bridge at Upper Riverdale Road.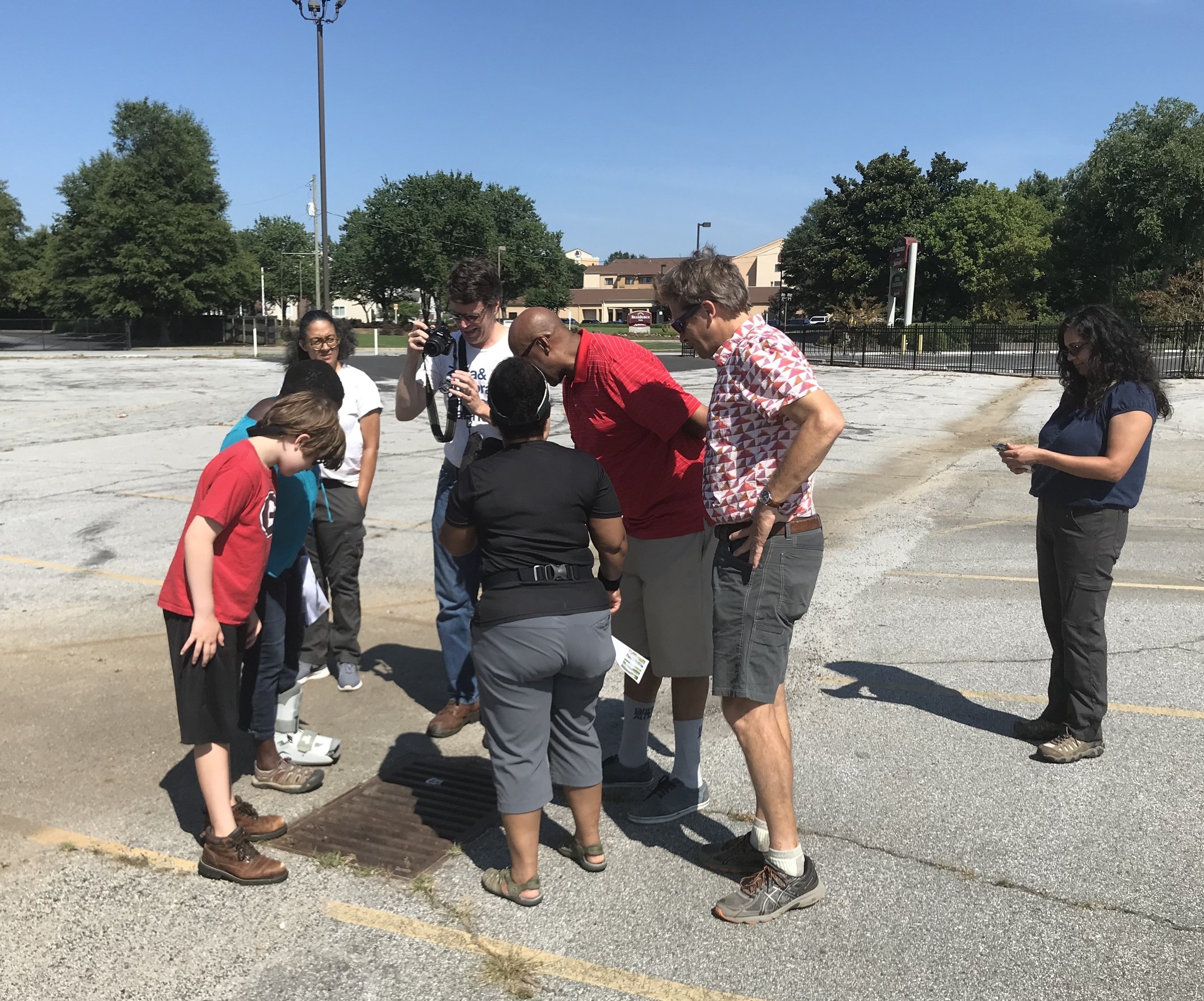 2017
Finding the Flint launched to leverage Aerotropolis redevelopment efforts to restore the headwaters and benefit airport area communities.